Natalie B. Lazo:

Artist, Web Designer, Fire Personified.

Below are examples of projects I have worked on. Click for more details!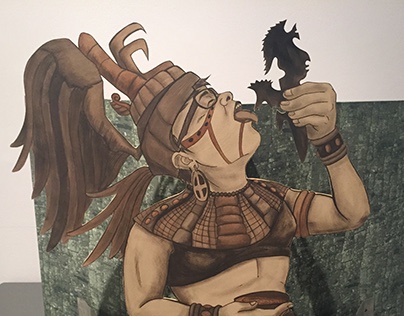 My name is Natalie.
I graduated Ithaca College with a BFA in Art and minors in Art History and Honors (May 2015). I'm a first-generation Hispanic-American with a dual citizenship from El Salvador. I've practiced all traditional forms of art making and design, with specialties in traditional AND digital drawing for years. I love finding non-linear paths to great results and learning by doing. I am most in my element when I have a good challenge to solve and won't rest 'till I do!

I live and breathe design.
I'm happiest when given a task to find creative solutions for the problems at hand.
I'm currently leading the design charge at Diligent in NYC, where consistency in brand identity and becoming the household name in Governance Software is our main goal. I specialize in all things marketing design - from events collateral, to any and all ad types, both digital and print. I'm always looking for my next design challenge and can't wait to see what impact I can create!


Visit these two links below to see my published articles on Brand-Building and how to successfully kickstart your company's brand-building efforts from my Director experience at Ladder!


Questions? Comments? Friendship?
Drop me a line! I'd love to chat.
natalie.b.lazo@gmail.com

You can also find me on the web at any of the links in the lower-left corner of the sidebar!